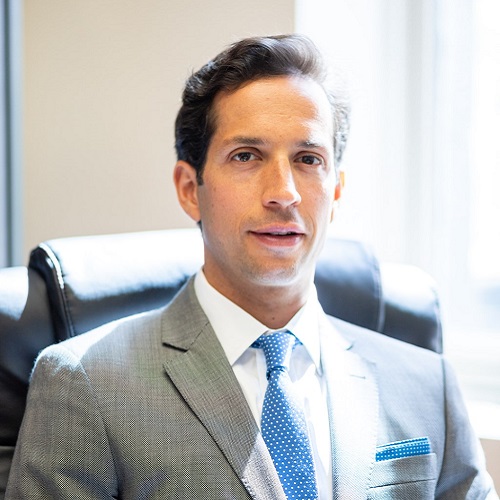 Founding Attorney
Gilbert J. Schipani
Attorney Gilbert J. Schipani is the founder of Tempus Fugit Law. Gil makes most of the strategic decisions for the development of the firm. Gil founded Tempus Fugit Law because he believed the legal market in Boston needed a shake-up. Gil believes Tempus Fugit Law provides that shake-up by matching highly specialized experienced local legal talent with superior legal technology.
Schipani is a seasoned litigator and a highly skilled negotiator. He has worked at a number of prestigious Boston law firms and previously served as a city solicitor for the City of Brockton. Schipani has successfully litigated and settled hundreds of medical malpractice, personal injury, employment, business, and real estate disputes. He has also represented Real Estate developers at planning and zoning board hearings.
Schipani has been named a Massachusetts Super Lawyer every single year since 2014. Schipani works predominantly on a contingent fee and is known to take on higher-risk cases than other lawyers knowing that is his approach will lead to a superior result. Since Schipani is known to take on higher-risk cases and known to take cases to trial he often gets higher settlement offers. Schipani wants his clients to know that he has just as much to lose as they do.
Gil is a graduate of St. Sebastian's High School in Needham MA, Hamilton College in Clinton NY, and Suffolk University Law School in Boston, MA. He played collegiate ice hockey and is an avid runner, weightlifter, and newly minted skier and squash player. Gil plays squash at the University Club in Boston's Back Bay and enjoys skiing in Jackson Hole and Colorado. Gil enjoys investing in real estate, he currently owns real estate throughout Massachusetts but mainly concentrates on Suffolk County. Gil loves spending time with family in Cape cod.
Professional Licenses
The University Club, Boston MA.
Business Associates Club, Boston MA, President 2019 and Executive Committee Member
ProVisors, Boston MA.
USA500 Clubs, Boston MA, Leader of Real Estate Roundtable
Boston Bar Association, Boston MA.
Awards/Honors
Massachusetts Super Lawyers "Rising Star" (Boston Magazine, 2014-present)
Boston Business Journal (Boston Magazine, Start Up Watch, 2013)